Search term(s)
Contribution Number
---
Search Results
5 record(s) found.
Authors: Erin L Muths; Brittany A Mosher; Kathryn P Huyvaert; Larissa L Bailey
Outlet: Dryad
Data used in manuscript that examines several potential factors influencing disease dynamics in the boreal toad–disease system: geographic isolation of populations, amphibian community richness, elevational differences, and habitat permanence.
Authors: Erin L Muths
Outlet: USGS
Data used in an assessment of the effects of snowpack, temperature and disease on demography in boreal toads in Wyoming.
Authors: Kelly L Smalling; Adam Boehlke; L Iwanowicz; Michelle L Hladik; Keith A Loftin; R Femmer; Adrianne B Brand; Evan HC Grant
Outlet: U.S. Geological Survey Data Release
The data include concentrations of current use pesticides in tissues of larval wood frog (Lithobates sylvaticus) and spotted salamander (Ambystoma maculatum) and the presence of ranavirus in wood frogs and spotted salamanders from three northeastern National Wildlife Refuges sampled in 2013 and 2014. The data also include estrogenicity, protein phosphatase 2A inhibition and a suite of 15 major and minor elements in sediment screened using portable X-Ray Fluorescence. The data include sediment and tissue samples collected from 16 wetlands at the Patuxent Research Refuge (PRR) in central Maryland, USA, 15 wetlands at the Assabet River and Oxbow National Wildlife Refuges (EMASS) in eastern Massachusetts, USA, and nine wetlands at the Chesapeake and Ohio Canal National Historic Park (CHOH) near the border of Washington DC and Maryland, USA.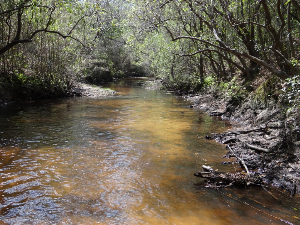 Authors: Brad M Glorioso; Hardin J Waddle
Date: 2017-06-22
The dataset includes information on all 76 Gulf Coast waterdogs captured including sex and size information along with the results of the tests for the two fungal pathogens.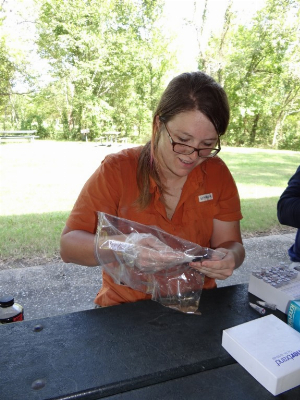 Authors: Hardin J Waddle; Daniel A Grear; Brad M Glorioso; Adam R Backlin; William J Barichivich; Adrianne B Brand; Daniel L Calhoun; Jill Fleming; A Dietrich; Patrick M Kleeman; M A Cruz
Date: 2019-05-22
This dataset provides the results of a national survey of the conterminous U.S. for the salamander chytrid fungus Batrachochytrium salamandrivorans (Bsal) conducted by the U.S. Geological Survey Amphibian Research and Monitoring Initiative from May 2014 to August 2017. Sites were sampled by capturing amphibians by hand or by traps or nets that were then swabbed individually using methods that prevent sample contamination. All swabs were then analyzed using a real-time TaqMan PCR for detection of B. salamandrivorans on the extracted DNA. The data consist of locality information and data on the individual sampled, as well as the result of the test for B. salamandrivorans. No cases of B. salamandrivorans were detected in this study.
---