ARMI researchers work on innovative projects throughout the country. News & Stories offer insight into the work of wildlife biologists and the issues facing our nation's amphibians. Explore our site for news & stories about our latest research and how it's used in the management of wildlife and their habitats.
USGS neither sponsors nor endorses non-USGS web sites; per requirement "3.4.1 Prohibition of Commercial Endorsement."
---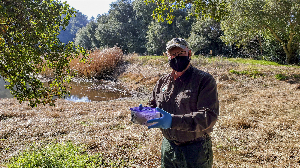 Authors: A R Backlin
March 05, 2021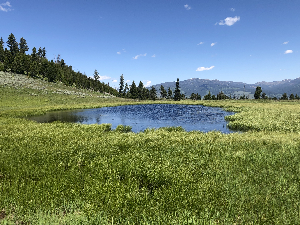 Authors: Blake R Hossack
January 05, 2021
During December 8–10, 2020, the NPS-Greater Yellowstone Network hosted a virtual three-day amphibian and wetland science symposium entitled Linking Monitoring and Research to Amphibian Conservation in the Greater Yellowstone Ecosystem. This symposium highlighted work related to the NPS program that has monitored amphibian and wetland dynamics in Grand Teton and Yellowstone national parks since 2006. USGS-ARMI has been linked with monitoring program since the inception of the NPS monitoring program and assisted with organizing symposium presentations.

The three-day symposium served two important purposes. The first two days were intended to bring together practitioners of amphibian monitoring and park natural resource personnel with university, non-governmental scientists, and USGS scientists. Participants shared examples from their work and the current state of knowledge about research and monitoring of amphibians and their habitats. Reflecting the long history of ARMI research in the Rocky Mountains and on NPS lands, there were five presentations by ARMI scientists, and seven presentations highlighted on-going or recently completed ARMI research.

The third day was structured to provide a formal peer review of the network's amphibian and wetland monitoring protocol. The eight reviewers, which included ARMI scientist Brian Halstead and former ARMI PhD student Paige Howell, offered recommendations to enrich and strengthen the Greater Yellowstone Network 's ongoing monitoring efforts. In total, more than 60 people participated in the symposium and program review.

ARMI and the Greater Yellowstone Network will continue their collaboration by co-organizing a special issue in the journal Ecological Indicators. The issue will include several papers that highlight collaborative USGS-NPS research on amphibians, wetlands, and climate, as well as emerging tools and priorities for scientists and resource managers.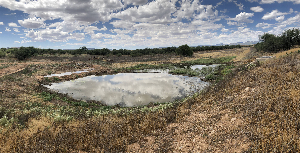 Authors: Brent H Sigafus; Blake R Hossack; Erin Muths
September 15, 2020
The Buenos Aires National Wildlife Refuge (BANWR) has developed a new pond designed to replicate ciénega conditions that will provide habitat for the federally threatened Chiricahua leopard frog. Reintroduced to the Refuge after extirpation in the early 2000s, the Chiricahua leopard frog has colonized areas beyond the initial reintroduction sites, now inhabiting several human-made stock tanks on the Refuge. The species' persistence on the Refuge depends on the ongoing eradication of invasive bullfrogs and the availability of water. In desert habitats such as BANWR, the ciénega (a Spanish word for wetland) is a marsh-like habitat that is critical for numerous desert-dwelling creatures. Ciénegas on BANWR are characterized by a spring or seep that saturates the soil and allows water to pool in small areas (Hendrickson and Minckley, 1985). Ciénega vegetation includes rushes, watercress, and smartweed; they are often bordered by cottonwood and willow trees which the Refuge will plant at the new ciénega once the water has settled into the excavated depression. The new ciénega on BANWR is plumbed, meaning that water levels can be modified and maintained in response to environmental conditions that range from multi-year droughts to heavy monsoon conditions (Bezy et. al. 2007).

ARMI has collected data at BANWR since 2000, gathering information about native species (e.g., Chandler et al. 2015, Jarchow et al. 2016, , Howell et al. 2018, 2020a), invasive species such as American bullfrogs and sunfish (Suhr 2010, Howell et al. 2020b), and disease (Sigafus et al. 2014). Models assessing occupancy and movement of the Chiricahua leopard frog indicate that water availability and permanency are critical components to the its persistence at BANWR. The Refuge has used this information to make decisions about management actions such as building plumbed ponds — a non-trivial action in terms of cost and logistics. The new ciénega will not only support the Chiricahua leopard frog but will provide water for many other species that call BANWR home including the federally endangered masked bobwhite quail, great blue herons, yellow-billed cuckoos, and pronghorn.

Bezy, J., C. F. Hutchinson, and C. J. Bahre. 2007. Buenos Aires National Wildlife Refuge,
373 Arizona. Desert Plants 23:3–44.

Chandler, R., E. Muths, B. H. Sigafus, C.R. Schwalbe, C. Jarchow, and B.R. Hossack. 2015. Realizing the potential of spatially explicit metapopulation theory for predicting extinction risk. Journal of Applied Ecology. DOI: 10.1111/1365-2664.12481.

Howell, P., E. Muths, B.R. Hossack, B.H. Sigafus, and R.B. Chandler. 2018. Increasing connectivity between metapopulation ecology and landscape ecology. Ecology 99: 1119-1128.

Howell, P.E., B.R. Hossack, E. Muths, B. Sigafus, A. Chenevert- Steffler, and R. Chandler. 2020a. A statistical forecasting approach to metapopulation viability analysis. Ecological Applications 30(2), e02038

Howell, P.E. E. Muths, B.H. Sigafus, and B.R. Hossack. 2020b. Survival estimates for the invasive American bullfrog. Amphibia-Reptilia.

Hendrickson, D. A. and W. L. Minckley. 1985. Ciénegas vanishing climax communities of the American southwest. Desert Plants 6 (3): 131-175.

Sigafus, B. H., C.R. Schwalbe, B.R. Hossack, and E. Muths. 2014. Prevalence of the amphibian chytrid fungus at Buenos Aires National Wildlife Refuge, Arizona. Herpetological Review 45: 41-42.

Suhre, D. O. 2010. Dispersal and demography of the American Bullfrog (Rana catesbeiana) in a
455 semi-arid grassland. M.S. Thesis, University of Arizona, USA.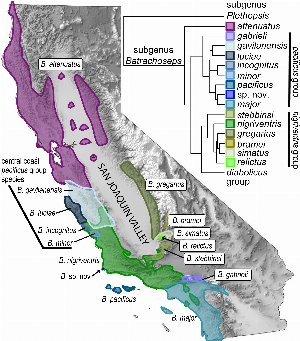 Authors: R N Fisher
August 15, 2020
The Southern California Biodiversity Hotspot has a complex geological history and has a human population of about 24 million people. A recent study of genetic diversity across salamanders that occur here found high levels of localized diversity representing ancient mitochondrial lineages. Several of these lineages are very geographically limited and occur only within this urban matrix. Each of the three National Parks (Channel Islands National Park, Santa Monica Mountains National Recreational Area, and Cabrillo National Monument) in this southern California landscape will be important for the long term persistence of unique lineages that are almost micro-endemics to just these park units. Various Bureau of Land Management lands in this regional also house highly divergent lineages that could serve as conservation targets. Lastly, this work provides further support for the importance of the continued US Fish and Wildlife program of Habitat Conservation Planning within this Biodiversity Hotspot for conserving undescribed ancient patterns of genetic diversity.
peerj.com/articles/9599.pdf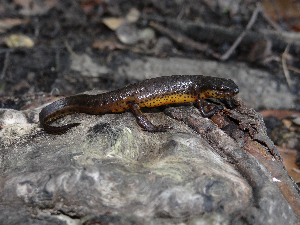 Authors: J Hardin Waddle
July 22, 2020
The salamander chytrid fungus (Batrachochytrium salamandrivorans), commonly known as Bsal, has caused massive mortality of salamanders in Europe. There is a high potential for spread of the disease to North America through the international pet trade. Because North America has the highest diversity of salamanders in the world there is heightened concern about the potential for this devastating disease if it becomes established in the U.S. The U.S. Fish and Wildlife Service declared many salamanders as injurious under the Lacey Act and prohibits the importation of them to the U.S., but there are still potential means for the disease to spread. We conducted a large-scale surveillance effort for Bsal across the U.S. taking 11,189 samples from 594 sites in 223 counties within 35 U.S. states and one site in Mexico. We targeted sites that were believed to have high risk of Bsal introduction or where the consequence of a Bsal introduction would be high. We sampled for Bsal by swabbing amphibians, primarily newts, and attempting to detect the DNA of Bsal using standard genetic techniques. We found no evidence of Bsal in any of our samples, and our modeling suggests that it is highly unlikely that Bsal is widespread if it is present at all in North America at this time. The apparent absence of Bsal in North America suggests that efforts to prevent and prepare for its introduction are productive.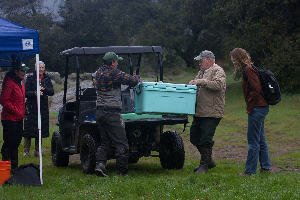 Authors: Dam Nguyen
April 09, 2020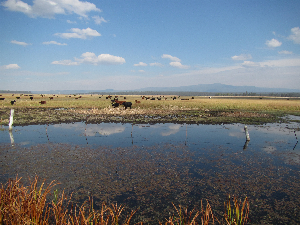 Authors: J C, Rowe
March 20, 2020
Livestock grazing is one of the most common land uses in the western United States, where multiple amphibians of conservation concern use habitats that are grazed. Despite the common intersection of grazing and sensitive amphibian species, there are very few reviews of research related to the issue. USGS researchers compiled and summarized literature pertaining to livestock grazing effects on amphibians and their habitats, with an emphasis on wetland-breeding species in the western United States. Users of the annotated bibliography can utilize an integrated search tool with user-defined criteria to query records and output results. This tool aids users in synthesizing research related to a range of specific questions and should assist land managers in evaluating and implementing grazing while maintaining habitat for wetland amphibians.
You can find the search tool here:
doi.org/10.5066/P9GGPPF7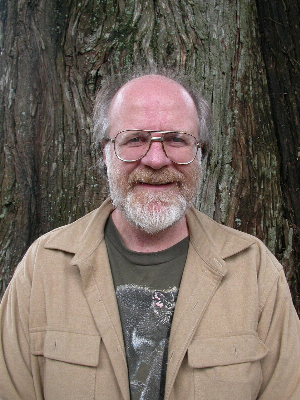 Authors: Dam Nguyen
March 19, 2020
SACRAMENTO, Calif. – Dr. Gary Fellers, researcher emeritus with the U.S. Geological Survey, passed away last month after a 40-year career as an ecologist with the USGS Western Ecological Science Center and the National Park Service. He was a pioneer in herpetology – the study of amphibians and reptiles – and helped bring to light the worldwide decline of amphibians.
Dr. Fellers was one of the Principal Investigators for ARMI. To download his obituary that was published in Herpetological Review, please visit:
armi.usgs.gov/docs/Gary_Fellers_obit_in_HR.pdf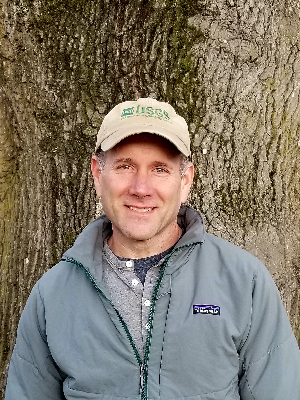 Authors: R J McClymont
February 07, 2020
Dr. Michael Adams, Lead for the USGS Amphibian Research and Monitoring Initiative (ARMI) and Supervisory Research Ecologist at the USGS Forest and Rangeland Ecosystem Science Center, has been selected to receive the 2020 Partners in Amphibian and Reptile Conservation (PARC) Alison Haskell Award for Excellence in Herpetofaunal Conservation.

This award recognizes individuals in North America who exemplify extraordinary commitment to herpetofaunal conservation. The PARC Joint National Steering Committee (JNSC) was impressed with the multitude of examples that spanned local to global partnerships affecting international conservation efforts, such as serving as the Surveillance/Monitoring lead on the Bsal Task Force.

"Your ability to connect people and science at multiple levels and to facilitate key partnerships while providing rigorous science to meet local, regional, national, and international management needs in the field of amphibian ecology and conservation is indeed striking," the JNSC letter stated.

In addition, Mike's leadership and behind the scenes work as National Coordinator for the USGS Amphibian Research and Monitoring Initiative has been recognized as the sustaining force behind the national program, a program of excellence in science and conservation that is unparalleled by any other federal government effort and is a model for other nations.

Mike's outstanding passion for, and dedication to, conservation of amphibians and reptiles was recognized by the JNSC through, "...your leadership, science, and collaborations. Your contributions to herpetofaunal conservation exemplifies all of our Core Values: Collaboration; Proactive Approaches; Scientific Integrity; Value in All Biodiversity; and Maintaining Optimism and fits our desire to acknowledge "unsung heroes" in herpetofaunal conservation."

Mike will receive the award on March 20, 2020 at the North American Wildlife and Natural Resources Conference in Omaha, Nebraska.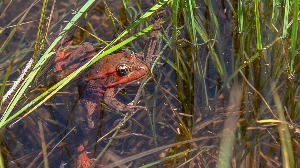 Authors: T Williams
November 14, 2019
There's good news about amphibians, and it's an important antidote for hopelessness.
The main character of Mark Twain's first literary success, The Celebrated Jumping Frog of Calaveras County, was a California red-legged frog whose noted leaping ability was annulled by birdshot surreptitiously forced down its throat.
When The New York Saturday Press ran the story on November 18, 1865 California red-legged frogs were so abundant in and near the state's coastal areas they provided a booming market for frog legs.
Today the West's largest native frog is missing from 70 percent of its historic range and listed as federally threatened. Likely causes include an alien amphibian disease called chytrid fungus, development, urban runoff, water loss from diversions, drought and fire from climate change, past predation by humans and current predation by non-native fauna.
But recovery efforts by multiple partners, including The Nature Conservancy, are producing spectacular results.
View full article:
blog.nature.org/science/2019/11/14/recovery-saving-mark-twains-famous-frog/
---