Drought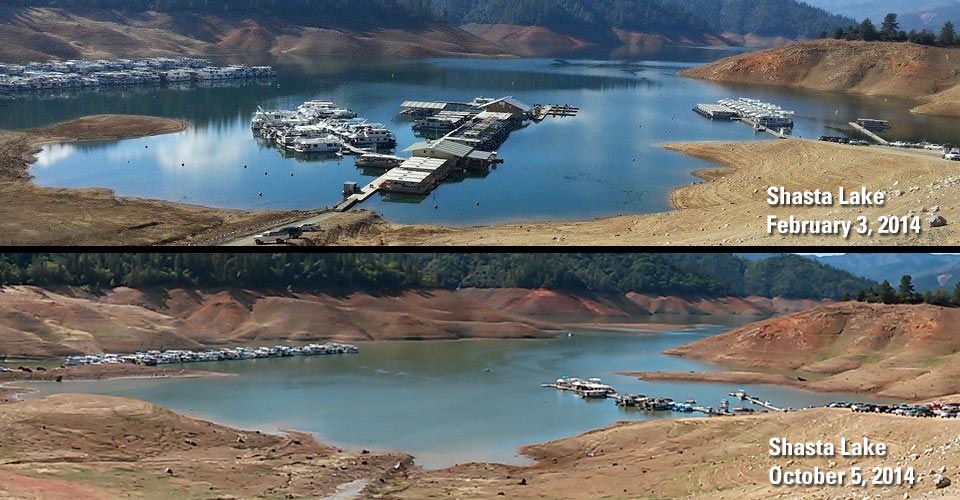 Drought
Resources
ARMI Papers & Reports on Drought
* USGS neither sponsors nor endorses non-USGS web sites; per requirement "3.4.1 Prohibition of Commercial Endorsement."
* PDF documents require Adobe Reader or Google Chrome Browser for viewing.
Cheryl Brehme, USGS

Longevity and population age structure of the arroyo southwestern toad (

Anaxyrus californicus

) with drought implications

Authors: Fisher RN, Brehme CS, Hathaway SA, Hovey TE, Warburton ML, Stokes DC | Date: 2018-05-20 | Outlet: Ecology and Evolution | Format: .PDF
The arroyo southwestern toad is a specialized and federally endangered amphibian endemic to the coastal plains and mountains of central and southern California and northwestern Baja California. It is largely unknown how long these toads live in natural systems, how their population demographics vary across occupied drainages, and how hydrology affects age structure. We used skeletochronology to estimate the ages of adult arroyo toads in seven occupied drainages with varying surface water hydrology in southern California. We processed 179 adult toads with age estimates between one and six years. Comparisons between skeletochronological ages and known ages of PIT tagged toads showed that skeletochronology likely underestimated toad age by up to two years, indicating they may live to seven or eight years, but nonetheless major patterns were evident. Arroyo toads showed sexual size dimorphism with adult females reaching a maximum size of 12mm greater than males. Population age structure also varied among the sites. Age structure at sites with seasonally predictable surface water was biased toward younger individuals, which indicated stable recruitment for these populations. In contrast, age structures at the ephemeral sites were biased toward older individuals with cohorts roughly corresponding to higher rainfall years. These populations are driven by surface water availability, a stochastic process, and are thus more unstable. Based on our estimates of toad ages, climate predictions of extreme and prolonged drought events could mean that the number of consecutive dry years could surpass the maximum life span of toads making them vulnerable to extirpation, especially in ephemeral freshwater systems. Understanding the relationship between population demographics and hydrology is essential for predicting species resilience to projected changes in weather and rainfall patterns. The arroyo toad serves as a model for understanding potential species responses to long term climatic and hydrologic changes in Mediterranean stream systems. We recommend development of adaptive management strategies to address these threats.
B. Sigafus

Increasing connectivity between metapopulation ecology and landscape ecology

Authors: Howell PE, Muths E, Hossack BR, Sigafus BH, Chandler RB | Date: 2018-02 | Outlet: Ecology 99(5), 2018, pp. 1119–1128
Abstract. Metapopulation ecology and landscape ecology aim to understand how spatial structure
influences ecological processes, yet these disciplines address the problem using fundamentally different modeling approaches. Metapopulation models describe how the spatial distribution of patches affects colonization and extinction, but often do not account for the heterogeneity in the landscape between patches. Models in landscape ecology use detailed descriptions of landscape structure, but often without considering colonization and extinction dynamics. We present a novel spatially explicit modeling framework for narrowing the divide between these disciplines to advance understanding of the effects of landscape structure on metapopulation dynamics. Unlike previous efforts, this framework allows for statistical inference on landscape resistance to colonization using empirical data. We demonstrate the approach using 11 yr of data on a threatened amphibian in a desert ecosystem. Occupancy data for Lithobates chiricahuensis (Chiricahua leopard frog) were collected on the Buenos Aires National Wildlife Refuge (BANWR), Arizona, USA from 2007 to 2017 following a reintroduction in 2003. Results indicated that colonization dynamics were influenced by both patch characteristics and landscape structure. Landscape resistance increased with increasing elevation and distance to the nearest streambed. Colonization rate was also influenced by patch quality, with semi-permanent and permanent ponds contributing substantially more to the colonization of neighboring ponds relative to intermittent ponds. Ponds that only hold water intermittently also had the highest extinction rate. Our modeling framework can be widely applied to understand metapopulation dynamics in complex landscapes, particularly in systems in which the environment between habitat patches influences the colonization process.

Declines revisited: long-term recovery and spatial population dynamics of tailed frog larvae after wildfire

Authors: Hossack BR, Honeycutt RK | Outlet: Biological Conservation
Drought has fueled an increased frequency and severity of large wildfires in many ecosystems. Despite an increase in research on wildfire effects on vertebrates, the vast majority of it has focused on short-term (<5 yrs) effects and there is still little information on the time scale of population recovery for species that decline in abundance after fire. In 2003, a large wildfire in Montana (USA) burned the watersheds of four of eight streams that we sampled for larval Rocky Mountain tailed frogs (Ascaphus montanus) in 2001. Surveys during 2004?2005 revealed reduced abundance of larvae in burned streams relative to unburned streams, with greater declines associated with increased fire extent. Rocky Mountain tailed frogs have low vagility and have several unusual life-history traits that could slow population recovery, including an extended larval period (4 yrs), delayed sexual maturity (6?8 yrs), and low fecundity (<50 eggs/yr). To determine if abundance remained depressed since the 2003 wildfire, we repeated surveys during 2014?2015 and found relative abundance of larvae in burned and unburned streams had nearly converged to pre-fire conditions within two generations. The negative effects of burn extent on larval abundance weakened >58% within 12 yrs after the fire. We also found moderate synchrony among populations in unburned streams and negative spatial autocorrelation among populations in burned streams. We suspect negative spatial autocorrelation among spatially-clustered burned streams reflected increased post-fire patchiness in resources and different rates of local recovery. Our results add to a growing body of work that suggests populations in intact ecosystems tend to be resilient to habitat changes caused by wildfire. Our results also provide important insights into recovery times of populations that have been negatively affected by severe wildfire.