ARMI conducts research on the ecology of invasives, their impacts on native species, and how invasive species can be reduced or eradicated. Habitat used by amphibians has been exposed to many types of invasives through deliberate or accidental introductions. For example, sport fish deliberately introduced to ponds and streams in the western US that were formerly fishless, have been associated with the loss of amphibians in those water bodies. In another example, the American bullfrog of the Eastern US was introduced into the Western US through a combination of introductions into ponds for bait, and escapes from frog farms. The American bullfrog has been a relentless predator of several species already in conservation trouble in the Western US.
What types of problems do invasive species cause?
Some species harm native species directly by preying on them or competing with them for resources, and some modify or destroy the habitat used by native species.
Where do invasive species come from?
Some come from deliberate introductions such as biological control, stocking for hunting, fishing, or spreading bait species. Some are accidental escapes from pet stores, farming/aquaculture facilities, and ornamental gardens. Some animals are released by pet owners or teaching labs. Some species hitchhike with materials otherwise deliberately moved such as garden plants, ballast water, boats and nets.
Terms Related to Invasive Species
Invasive species: Plant, animal or pathogen that is not native to an area, and "whose introduction does or is likely to cause economic or environmental harm or harm to human health." [US Executive Order 13112. 1999]
Injurious Wildlife (defined by Lacey Act) - Mammals, birds, amphibians, reptiles, fish, crustaceans, mollusks and their offspring or gametes that are injurious to the interests of human beings, agriculture, horticulture, forestry, wildlife or wildlife resources of the United States. Plants and organisms other than those listed above cannot be listed as injurious wildlife. http://www.fws.gov/fisheries/ans/pdf_files/InjuriousWildlifeFactSheet2007.pdf
Nonindigenous species: Any species or other viable biological material that enters an ecosystem beyond its historic range, including any such organism transferred from one country into another. (Nonindigenous Aquatic Nuisance Prevention and Control Act of 1990) http://anstaskforce.gov/Documents/nanpca90.pdf
Aquatic nuisance species: A nonindigenous species that threatens the diversity or abundance of native species or the ecological stability of infested waters, or commercial, agricultural, aquacultural or recreational activities dependent on such waters. (Nonindigenous Aquatic Nuisance Prevention and Control Act of 1990) http://anstaskforce.gov/Documents/nanpca90.pdf
Resources
http://www.fws.gov/invasives/laws.html
http://www.invasivespeciesinfo.gov/laws/main.shtml
---
Invasive Species - ARMI Papers & Reports
Authors: Glorioso BM, Vanbergen P, Roy J, Walter M, Leonpacher L, Freistak M | Date: 2018 | Outlet: Herpetological Review 49(1):70-71 | Format: .PDF
A note on the geographic distribution of the Cuban Treefrog (Osteopilus septentrionalis), describing new parish records in East Baton Rouge Parish and Lafayette Parish.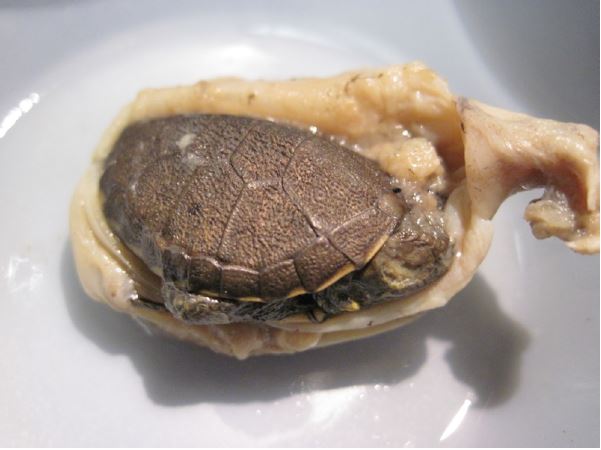 Authors: Nicholson E G, Manzo S, Devereux Z, Morgan T, Fisher R N, Brown C W, Dagit R, Scott P A, Shaffer H B | Date: 2020-06-12 | Outlet: PeerJ 8:e9248 DOI 10.7717/peerj.9248 | Format: .PDF
The western pond turtle (WPT), recently separated into two paripatrically distributed species (Emys pallida and Emys marmorata), is experiencing significant reductions in its range and population size. In addition to habitat loss, two potential causes of decline are female-biased road mortality and high juvenile mortality from non-native predatory bullfrogs (Rana catesbeiana). However, quantitative analyses of these threats have never been conducted for either species of WPT. We used a combination of historical museum samples and published and unpublished field studies shared with us through personal communications with WPT field researchers (B Shaffer, P Scott, R Fisher, C Brown, R Dagit, L Patterson, T Engstrom, 2019, personal communications) to quantify the effect of roads and bullfrogs on WPT populations along the west coast of the United States. Both species of WPT shift toward increasingly male biased museum collections over the last century, a trend consistent with increasing, female-biased road mortality. Recent WPT population studies revealed that road density and proximity were significantly associated with increasingly male-biased sex ratios, further suggesting female-biased road mortality. The mean body size of museum collections of E. marmorata, but not E. pallida, has increased over the last 100 years, consistent with reduced recruitment and aging populations that could be driven by invasive predators. Contemporary WPT population sites that co-occur with bullfrogs had significantly greater average body sizes than population sites without bullfrogs, suggesting strong bullfrog predation on small WPT hatchlings and juveniles. Overall, our findings indicate that both species of WPT face demographic challenges which would have been difficult to document without the use of both historical data from natural history collections and contemporary demographic field data. Although correlational, our analyses suggest that female-biased road mortality and predation on small turtles by non-native bullfrogs are occurring, and that conservation strategies reducing both may be important for WPT recovery.
Authors: Glorioso BM, Steece AP, Lemann ZK, Lazare R, Beck JW | Date: 2016 | Outlet: Herpetological Review 47(2):249 | Format: .PDF
A note on the geographic distribution of the Cuban Treefrog (Osteopilus septentrionalis), describing new parish records in St. Tammany Parish and Orleans Parish.
View All Papers & Reports on Invasive Species
View All Data Releases on Invasive Species
---
* USGS neither sponsors nor endorses non-USGS web sites; per requirement "3.4.1 Prohibition of Commercial Endorsement."
* PDF documents require
Adobe Reader
or
Google Chrome Browser
for viewing.