Only a few years ago, amphibians were rarely considered in the development and implementation of management plans. But now, it's not uncommon to see amphibian populations as the primary targets of management activities.
ARMI scientists conduct research on the impacts of various traditional management actions on amphibians, and have worked with partners to develop and test novel management options specifically to benefit amphibians.
Important decisions are made every day on management and policy that affect multiple wildlife species. ARMI works with its partners in Federal and State agencies to develop processes for structuring their natural resource decisions to achieve their conservation objectives related to amphibians.
---
Management - ARMI Papers & Reports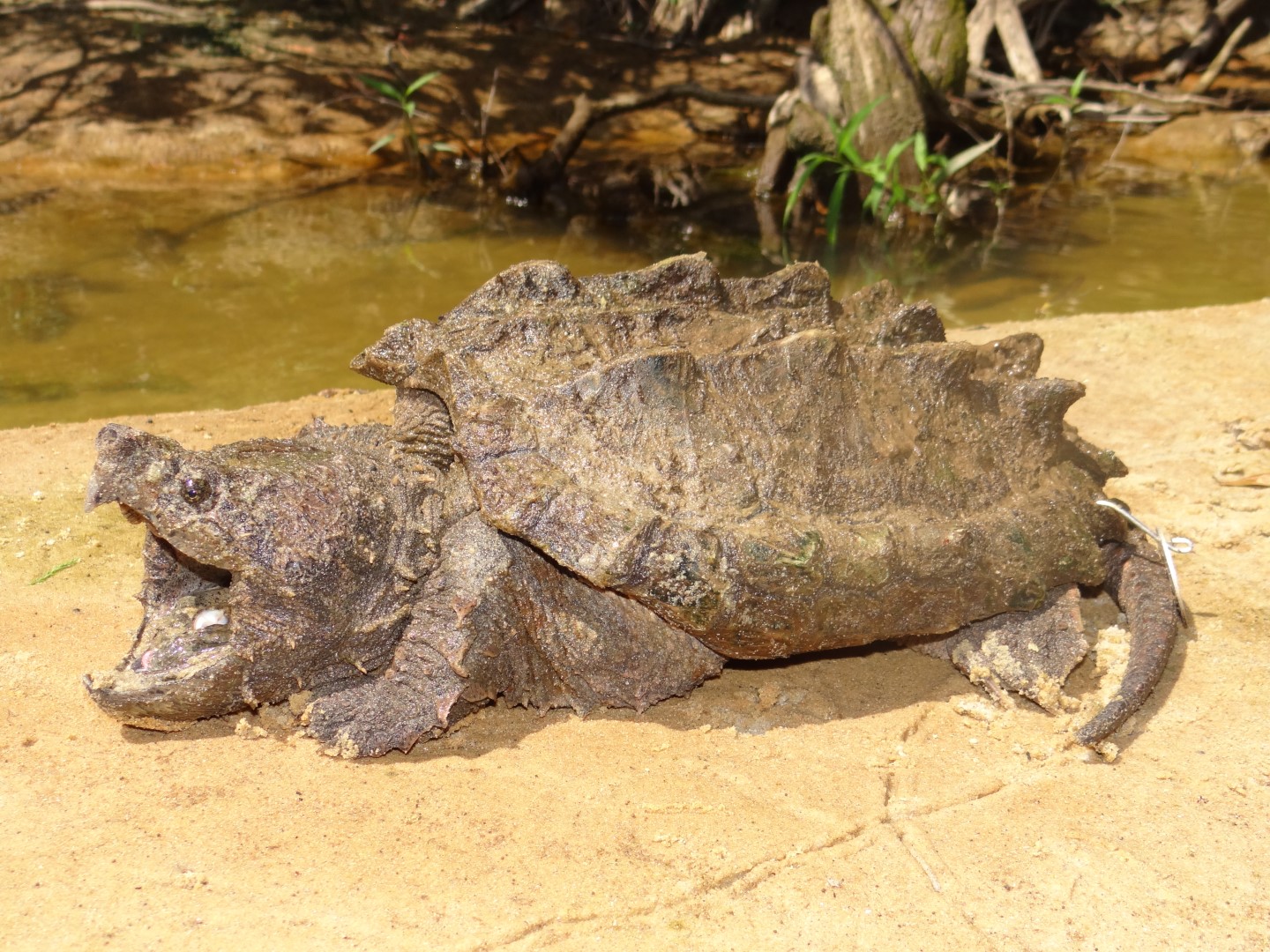 Papers & Reports

Survival estimates for the invasive American Bullfrog

Authors: Howell PE, Muths E, Sigafus BH, Hossack BR | Outlet: Amphibia-Reptilia

We used five years of capture mark-recapture data to estimate annual apparent survival of post-metamorphic bullfrogs in a population on the Buenos Aires National Wildlife Refuge in their invaded range in Arizona, U.S.A.
Papers & Reports

Highly variable rates of survival to metamorphosis in wild boreal toads (Anaxyrus boreas boreas)

Authors: Crockett J, Bailey L, Muths E | Date: 2020-02 | Outlet: Population Ecology | Format: .PDF

Life history theory suggests that long-lived, pond-breeding amphibians should have low and highly variable early life-stage survival rates, but this theoretical expectation is often untested and the causes of variation are usually unknown. We evaluated the impact of hydroperiod, presence of a pathogen (Batrachochytrium dendrobatidis [Bd]), presence of a potential predator (cutthroat trout Oncorhychus clarki stomias), and whether animals had been reintroduced into a site, on survival of early life stages of boreal toads (Anaxyrus boreas boreas). We used a multi-state mark-recapture framework to estimate survival of boreal toad embryos from egg to metamorphosis at four sites over five years. We found substantial spatial and temporal variation in survival to metamorphosis and documented some evidence that monthly tadpole survival was lower in sites with Bd, and without trout, and at permanent sites. Our results support theories of amphibian life history, aid in the management of this species of conservation concern, and contribute to our knowledge of the ecology of the species. Additionally, we present methodology that allows practitioners to account for different lengths of time between sampling periods when estimating survival probabilities and which is especially applicable to organisms with distinct biological stages.
View All Papers & Reports on Management
View All Data Releases on Management
---
* USGS neither sponsors nor endorses non-USGS web sites; per requirement "3.4.1 Prohibition of Commercial Endorsement."
* PDF documents require
Adobe Reader
or
Google Chrome Browser
for viewing.